Become a Lawyer in India Discover the path to becoming a lawyer in India, including courses, eligibility criteria, entrance exams, colleges, and career prospects. Working as a legal professional within the esteemed Indian Judiciary, the apex governing body, is undeniably a source of immense pride and satisfaction. India boasts a staggering number of over 2 million lawyers, encompassing various specialized fields such as Civil Law, Criminal Law, Taxation Law, Human Rights, Labour Law, and Cyber Law. These lawyers, duly trained and licensed, shoulder the responsibilities of drafting, managing legal documents, and advocating for or against legal proceedings.
Becoming a lawyer entails meeting specific eligibility criteria, which includes successfully completing Law courses with a minimum aggregate score of 55% or higher and clearing the AIB exams. Key milestones on the path to becoming a lawyer encompass clearing the 12th-grade board exams with a minimum of 60% aggregate marks or an equivalent CGPA from a recognized board. Subsequently, aspiring lawyers must undertake Law Entrance Exams such as CLAT, LSAT, AILET, among others, to secure admission into prestigious Law Colleges like National Law University Jodhpur, NALSAR University Hyderabad, and The West Bengal National University of Juridical Science, among others. For more detailed information, refer to: Steps to Become a Lawyer.
Undergraduate Law courses pursued commonly include BSc LLB, BA LLB, BCom LLB, and LLB. Upon completion of the rigorous five-year undergraduate degree programs, students can opt to further their legal education by pursuing degrees such as LLM or LLD. Following the successful completion of these courses, graduates can commence their legal practice in specialized areas aligned with their respective expertise. In a broader context, there exist ten distinct types of lawyers in India, each specializing in specific domains of law and practicing accordingly.
| | |
| --- | --- |
| Industry | Law, Legal Service |
| Eligibility | 10+2 in any discipline and should qualify entrance exams |
| Average Starting Salary | INR 4,00,000 – INR 6,00,000 |
| Highest Salary | INR 2.5 Crores & above |
| Job Opportunity | Lawyers, Judge, Family lawyers, Securities lawyer, Tax lawyers, Environmental lawyers etc.  |
Who is a Lawyer
A lawyer, being a proficient and authorized practitioner, undertakes the crucial task of meticulously crafting legal instruments, while also assuming the responsibility of advocating for or against court proceedings. These legal experts serve as advisors, offering remedies and guidance in diverse legal matters. Their purview encompasses a wide array of concerns, ranging from disputes over property, matrimonial issues, and divorce proceedings to the intricacies of criminal offenses.
Lawyers assume the pivotal role of providing relief and representation to individuals who are unable to navigate legal matters independently within the judicial system. They receive remuneration for the various cases they undertake, ensuring equitable compensation for their professional services.
What does a Lawyer do?
Become a Lawyer in India Lawyers employ their profound legal expertise to aid clients in comprehending and navigating complex legal matters. Become a Lawyer in India Although their specific tasks and responsibilities may vary depending on their respective areas of specialization, most lawyers are entrusted with the following core duties:
Drafting and submitting legal documents to the appropriate courts and authorities.

Attending trials and hearings on behalf of clients.

Collaborating with law enforcement personnel, including police officers and detectives, to prepare evidential materials for trials and alternative dispute resolution.

Scrutinizing cases and offering clients advice on available trial options.

Conducting trials and presenting persuasive arguments in support of their clients before judges.
These responsibilities reflect the multifaceted role that lawyers undertake to represent their clients' interests and ensure the proper administration of justice.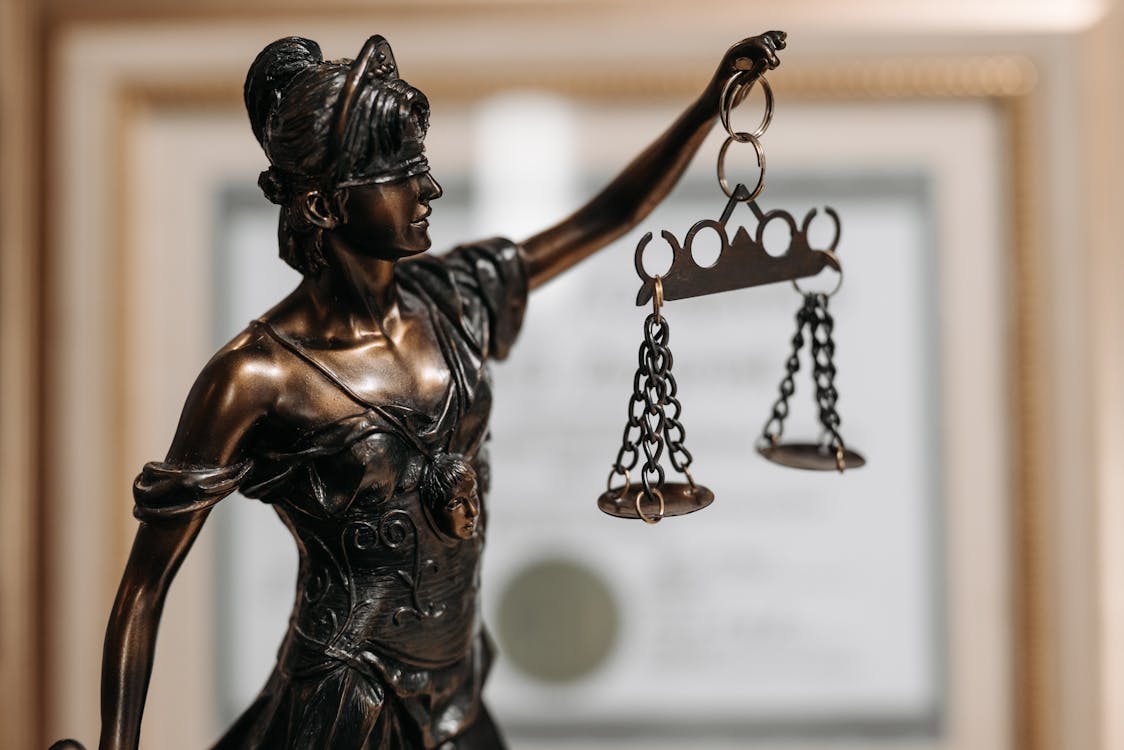 Types of Lawyers
Undoubtedly, the profession of a lawyer is far from simple, as it encompasses numerous specializations that delve into the intricacies and nuances of various fields and sectors. Presented below is a table outlining the different types of lawyers one can aspire to become after pursuing a career in law:
| | |
| --- | --- |
| Type of Lawyer | Specialization |
| Corporate Lawyer | Business law, contracts, mergers and acquisitions |
| Criminal Lawyer | Criminal law, defense or prosecution of criminal offenses |
| Family Lawyer | Family law, divorce, child custody, adoption |
| Intellectual Property Lawyer | Intellectual property law, patents, trademarks, copyrights |
| Environmental Lawyer | Environmental law, conservation, sustainability |
| Employment Lawyer | Employment law, labor disputes, workplace discrimination |
| Immigration Lawyer | Immigration law, visas, citizenship, deportation |
| Real Estate Lawyer | Real estate law, property transactions, land disputes |
| Tax Lawyer | Tax law, tax planning, tax disputes |
| Personal Injury Lawyer | Personal injury law, accident claims, medical malpractice |
These various specializations within the legal field highlight the diverse expertise that lawyers can cultivate to effectively navigate and serve their clients' specific needs in a wide range of legal matters.
Civil Lawyers
Civil Lawyers: Advocates for the Rights of All Individuals
In the realm of legal practice, civil lawyers emerge as the guardians of individual rights and liberties. With a profound dedication to upholding the principles of justice, these legal professionals tirelessly strive to safeguard the fundamental entitlements that every person possesses from the inception of their existence. Often referred to as Human Rights Lawyers, civil lawyers undertake the noble pursuit of advocating for the rights of all citizens.
Their role extends beyond the confines of the courtroom, encompassing a multifaceted range of responsibilities. By leveraging their legal expertise and comprehensive understanding of the law, civil lawyers employ various strategies to champion the rights and welfare of individuals. They navigate the intricate terrain of legal proceedings, skillfully crafting arguments and presenting compelling cases in defense of their clients' interests.
how to become a lawyer after 12th in india
Become a Lawyer in India One of the distinctive characteristics of civil lawyers is their unwavering commitment to protecting fundamental rights. These rights form the bedrock of a just society, and civil lawyers play an indispensable role in upholding and promoting them. Through their tireless efforts, they ensure that the inherent entitlements of individuals are not violated or encroached upon, empowering citizens to assert their rights and seek redress for any transgressions.
The domain of civil law encompasses a wide range of issues and disputes that touch the lives of ordinary people. Civil lawyers engage with matters such as personal injury claims, employment disputes, contract disagreements, property disputes, and various other legal conflicts that arise in civil society. Their expertise enables them to navigate the intricate web of laws, regulations, and precedents, guiding individuals through complex legal procedures and advocating for their rights at every step.
In recognition of their invaluable contributions to society, civil lawyers command a respectable remuneration for their services. On average, their annual salaries range from INR 11 LPA to 12 LPA, reflecting the specialized nature of their work and the significant impact they have on safeguarding the rights of individuals.
In essence, civil lawyers exemplify the noble pursuit of justice and the tireless advocacy for the rights of all citizens. With their profound understanding of the law, unwavering dedication, and commitment to protecting fundamental entitlements, they stand as pillars of support for individuals seeking justice in a complex and ever-evolving legal landscape.
| | |
| --- | --- |
| Average Annual  Salary | INR 11 LPA – 12 LPA. |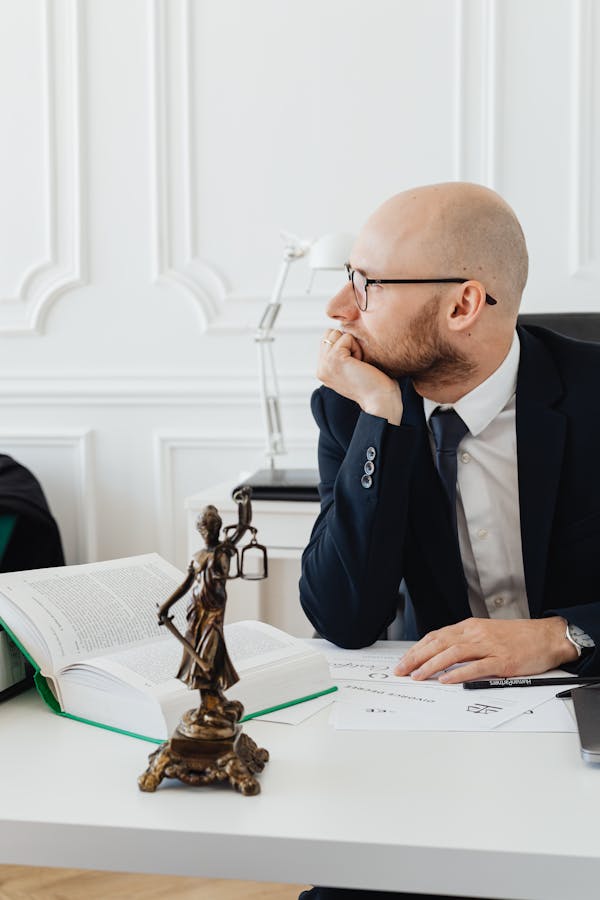 Criminal Lawyers
The occupation of a criminal attorney stands as the most widely embraced among the various classifications of legal practitioners. With meticulous scrutiny and extensive investigation, they delve into the intricacies of a case, endeavoring to unveil a definitive resolution. The outcome of their efforts determines whether they advocate for the absolution of the defendant, should they plead innocent, or engage in the negotiation of a plea or settlement, should the defendant be found guilty. As for remuneration, criminal lawyers enjoy an average annual salary starting from INR 17.33 LPA and above.
Average Annual Salary INR 8 LPA – 11 LPA
Public Interest Lawyer
how to become a government lawyer in india
Public Interest Lawyers play a crucial role in facilitating legal aid for individuals who lack the financial means to hire a private attorney. In these instances, Public Interest Lawyers step in to represent clients on a pro bono basis. They dedicate their efforts to serving the public interest by working with non-profit organizations and government agencies, offering specialized legal support to those in need.
When it comes to compensation, the average annual salary for Public Interest Lawyers ranges from INR 3.6 LPA to 5 LPA.
Intellectual Property Lawyer
Legal professionals specializing in intellectual property (IP) handle a wide range of matters, including patents, trademarks, copyrights, and trade secrets. Intellectual property encompasses the ideas and creations of the mind, which have become pivotal in determining the success or failure of companies in today's world. IP lawyers are tasked with addressing cases involving companies suing their competitors and filing patents to protect their innovative ideas and designs from theft or replication. They play a vital role in safeguarding and advocating for the rights of individuals and businesses in the realm of intellectual property.
| | |
| --- | --- |
| Average Annual Salary | INR 17 LPA – 22.8 LPA |
Cyber Lawyer
Cyber law serves the purpose of addressing and tackling instances of cybercrime. The term "cybercrime" pertains to illegal activities conducted through the internet. A Cyber Lawyer is responsible for preparing, scrutinizing, and presenting a case on behalf of a client who faces charges related to cybercrime. Cyber law, as a sub-discipline of law, encompasses a broader scope compared to the overall legal field. It holds immense importance in legal education and the management of businesses, recognizing the significance of navigating the legal complexities in the digital realm.
| | |
| --- | --- |
| Average Annual Salary | INR 6 LPA |
Eligibility to Become a Lawyer 
To pursue a career as a Lawyer, there are several eligibility criteria that must be met. 
Academic Qualifications: Students should pass their Class 12th board exams with a minimum of 60% aggregate marks or an equivalent CGPA.

Entrance Exams: Aspiring lawyers need to appear for national-level or university-level entrance exams such as CLAT, AILET, LSAT, and others.

Undergraduate Course: Completing a 5-year undergraduate course is necessary, such as BA LLB, BCom LLB, or BSc LLB.

Postgraduate Course: Individuals who hold an LLM degree can also become lawyers. For postgraduate law courses like LLM, candidates must have a bachelor's degree in law from a recognized university or college.
Here's a breakdown of the eligibility criteria based on different courses:
Undergraduate Courses: Candidates must have passed their 10+2 examinations from a recognized board with a minimum of 45% marks and cleared the required entrance exam.

Postgraduate Courses: Students who have completed their undergraduate degrees in relevant Law Courses are eligible to apply and appear for an entrance exam. To pursue a postgraduate law course like LLM, candidates should have a bachelor's degree in law from a recognized university or college.
These eligibility criteria serve as a guideline for individuals aspiring to become Lawyers, ensuring they meet the necessary academic qualifications and successfully clear the relevant entrance examinations.